20 Years of Empowering People!
Founded in 1997, Scott's Teambuilding Adventures (formerly known as Spirit of Adventure Corporate) is a corporate and private teambuilding organisation based in Durban, South Africa. While we call the KwaZulu-Natal province home, our teambuilding courses have regularly taken us to the Gauteng province, as well as far-flung destinations such as Mauritius and Singapore.
See our amazing gallery here.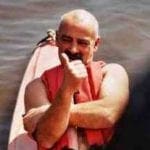 Ian Scott
Ian Scott was educated in Zimbabwe and the University of Natal (Psychology and Economics) before joining the army in 1975. Commissioned initially into the airborne Light Infantry, such were his leadership qualities that he was appointed as a Captain in the elite Selous Scouts.
Read More
Moving to South Africa in 1980, Scott was appointed as Adjutant of a Special Forces Recce Battalion. Operational in a variety of countries, he gained invaluable insight into the motivation, leadership and survival of soldiers of all races in the harshest of environments – bush warfare – earning the respect and trust of those in various Special Forces units.
In 1983, Ian was recruited by Alexander Forbes, a large international firm of Employee Benefits Consultants, where he ultimately served as a National Director until his departure in 1996 to form Spirit of Adventure Corporate with fellow adventurer and colleague, Andy Telfer.
A respected, dynamic and highly entertaining conference speaker, outdoor instructor (and accomplished guitar player), Ian Scott has been invited to run a vast array of courses in South Africa, Mauritius and Singapore.
With the unusual combination of a military career in elite units together with seventeen years in the corporate sector, Ian Scott brings to the table a wealth of knowledge and fresh ideas to cater for the building and maintenance of relationships within that environment. His presentations are drawn not only from extensive research and knowledge of the industry, but also from his own unique experiences.

Read Less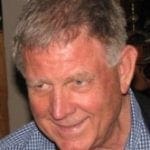 Patrick Armstrong
Patrick Armstrong began his career as a professional army officer. During a varied military career spanning 15 years, he attended an Army Command and Staff course and attained the rank of lieutenant-colonel, commanding a special forces regiment.
Read More
In 1980 he elected to take early retirement from the armed forces in order to pursue a career in the financial services industry. He spent 23 years in this sector, becoming the managing director of the financial planning division of a leading employee benefit consulting firm.
After a short sabbatical, he joined a large listed agricultural services company, where for three years he was a consultant in corporate and individual agricultural finance, before leaving to become a director and shareholder of a short-term insurance administration company. When this company was acquired by a short-term insurance company, he sold his shares and formed Battlefield® Management & Leadership Solutions.
Patrick draws on years of military experience and corporate sector management skills to uplift individuals to achieve self-actualisation and develop teamwork skills needed to function efficiently as part of a team.
Read Less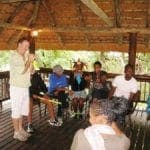 Colin Vermaak
Colin holds a BA in Industrial Psychology, with a Post Graduate degree in Industrial Relations. Over the past 20 years Colin has worked in the Human Resource and Industrial Relations sector, gaining vast experience within the Parastatal, Information Technology and Manufacturing environments both in the Motor Component and Pharmaceutical industries.
Read More
As a qualified Training Assessor through the ETDP SETA, Colin now runs his own consulting company specialising in:
Organisational development
Training & development
Industrial relations
Human resources administration
Colin's strengths lie in his ability to diagnose organisational problems, identify solutions and assist in implementing the Human Resource strategies to remedy the situation. His natural style is to coach and mentor individuals to implement and maintain the strategies. He believes that allowing individuals to take full ownership of the solution allows people to grow and develop.

Read Less
Rick Suverkrop
Rick is a highly experienced and versatile Project Manager with an accomplished track record of successfully delivering capital and business change projects from conception through to operational readiness. His experience encompasses a range of projects including "Brownfield" Plant upgrades, business and operational process and service improvement.
Read More
Excellent leadership, collaboration and organisational abilities enable him to operate at all levels within complex matrix projects or organisations to develop and lead highly effective teams. He specialises in "making the most of what is available".
Rick holds an Honours Degree in Industrial Psychology and an Advanced Executive Programme post graduate qualification from the UNISA Graduate School of Business. He has completed a three-year development program in Japanese Management Systems under Japanese mentorship, and has significant international business experience.
He recently returned to South Africa from the UK where he established and ran Kaizen Assignment (Pty) Ltd specialising in Organisational Performance Improvement.
Read Less
Scott's Teambuilding Venues
Scott's Teambuilding Adventures, corporate and private teambuilding, will design and facilitate a teambuilding course at a venue of your choice – whether it be at a hotel, bush lodge or even at your business premises! Our home base is a specially designed camp at Shongweni Dam on the outskirts of Durban, KwaZulu-Natal. This 1,700-hectare reserve boasts over 200 species of birds, and mammals include buffalo, giraffe, wildebeest, zebra, hartebeest, and several species of antelope. Accommodation is available at a number of venues in the area. For professional teambuilding courses in the Gauteng area, we have access to a specialised safari camp base near the Olifantsnek Dam in the Magaliesberg Mountains.
Albert Falls, Pietermaritzburg
Alpine Heath, Drakensberg
Anew Hotel, Hluhluwe
Ascot Conference Centre, Pietermaritzburg
Ashley Sports Club, Pinetown
Bayala Game Lodge, North Coast
Beachwood Mangrove Nature Reserve, Durban
Berea Rovers, Durban
Blue Marlin Hotel, South Coast
Bonamanzi, KZN North Coast
Botanical Gardens, Pietermaritzburg
Brahman Hills Spa KZN Midlands
Bushman's Nek Hotel, Drakensberg
Caribbean Estates, South Coast
Cathedral Peak Hotel, Drakensberg
Champagne Castle Hotel, Drakensberg
Champagne Sports Resort, Drakensberg
Chiltern Park Sports Club, Westville
Chubbstones, KZN Midlands
Cobham, Drakensberg
Country Lodge, Ramsgate
Crowhurst Lodge, Gillitts
Crusaders Sports Club, Durban North
Dakota Beach, Durban
Dawnview, KZN Midlands
DHS Sports Club, Durban
Drakensberg Gardens Hotel
Durban Shongweni Club
Emoyeni Country Lodge, Cato Ridge
Estuary Hotel, South Coast
Everglades Hotel, KZN Midlands
Ezulwini Game Lodge, Hluhluwe, North Coast
Fern Hill, KZN Midlands
Goodersons Monks Cowl Hotel
Granny Mouse, KZN Midlands
Greenway Woods, Hazy View, Mpumalanga
Gwahumbe Lodge, Eston
Gxalingenwa Cave, Drakensberg
Hazelmere Dam, Tongaat
Hebron Haven Hotel, KZN Midlands
Highover, KZN Midlands
Hillcrest Sports Club
Homeleigh Estate, Mondi, KZN North Coast
Impala Bend, Ashburton, Pietermaritzburg
Imvubu Lodge, Richard's Bay, KZN North Coast
Inanda Dam, Hillcrest
Iphiva Dam, Eshowe
Karridene Hotel, South Coast
Kearsney Manor, KZN North Coast
Kenneth Stainbank Nature Reserve
King Zwelithini Stadium, Durban
Little Switzerland Hotel, Drakensberg
Leigh Cocks Sports Club, Westville
L'Etoile Estate, Mauritius
Loxley House, Nottingham Rd
Makhosini Boutique Hotel, Durban
Meet Mekaar Resort, Umfolozi, North Coast
Mkomazana, Drakensberg
Mondi Sports, Richard's Bay
Nagle Dam, 1000 Hills, KZN
Natal Spa Hotsprings & Leisure Resort
New Germany Nature Reserve, Durban
Nkwazi Camp, North Coast
Old Halliwell Country Lodge, Curry's Post
Olifantsnek, Magaliesberg
Ollivanders Estate, KZN
Outward Bound School, Singapore
Palm Dune, North Coast
Paradise Valley Nature Reserve, Durban
Port Edward Holiday Resort
Protea Hotel, Umhlanga
Pumula Hotel, South Coast
Rawdons Country House, Midlands
Riverside Hotel, Durban
Royal Agricultural Showgrounds, Pietermaritzburg
Salt Rock Hotel, North Coast
San Lameer Resort, South Coast
Sani Pass Hotel & Leisure Resort, Drakensberg
Selbourne Hotel, South Coast
Shonalanga, St Lucia
Shongweni Dam, Assagay
Sodwana Bay Lodge, North Coast
Striders, Margate, South Coast
Sunwa Lodge, Vaal River
Tala Game Lodge, Eston
The Clubhouse, Ashurton Training Centre, Pietermaritzburg
Wildcoast Sun, South Coast
Zimbali, Ballito
Scott's Teambuilding in Your Area
Get in touch with Ian Scott and the team to find out if we are able to plan teambuilding courses in your area!